Why have I been declined credit?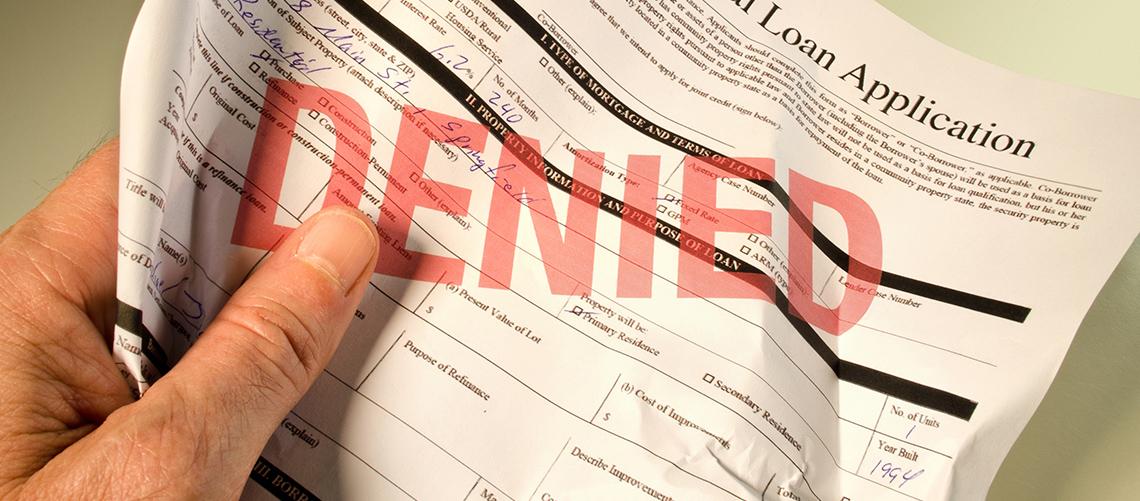 It's not a word many of us will welcome, but when you've had credit declined, it can be hard to know what to do next.
Whether you are relying on credit to help you through a difficult time or you are juggling different credit responsibilities such as phone bills, utilities and loan or mortgage repayments, when credit is declined it's important to understand what may have led to the decision, as well as what you can do to remedy the situation.
In order to help you better understand what happens when an application is declined, here are a few things you should know.
What happens when I apply for credit?
When you first apply for credit, credit providers such as lenders, phone or utilities companies can check your credit history alongside the information you have provided as part of your application process. 
Credit providers will then assess this information against their own lending policies to determine whether you are eligible for credit. 
Why have I been declined credit?
There are number of reasons why a lender may decide to decline your credit application. During the application process, you may have granted a credit provider permission to view your credit report, which can contain a record of various events such as defaults – any debt of $100 and over that has been due for at least 30 days is considered a payment default - and once listed can stay on your credit report for five years.
In addition, your credit report can also disclose information such as a poor repayment history, court judgements and serious credit infringements, as well as bankruptcy. These sorts of events may portray you in a less than favourable light to a potential lender, as do a high number of credit applications. Numerous enquiries over a short period of time can make you appear to be under credit stress, therefore deterring credit providers from approving your application.  
What should I do next?
If a credit provider declined your application on the basis of information in your credit report, they will give you the details of the credit reporting agency they used to source your report.
My Credit File is a part of Equifax, so if you would like to better understand why you were declined credit, we can provide you with a copy of your credit report. This will be issued free of charge.
Your free credit file will be dispatched to you within 20 days, but if you would prefer to view it sooner, you can pay for an express delivery service where you can receive your credit report within 5 business days.
Find out what's on your credit report
Get now